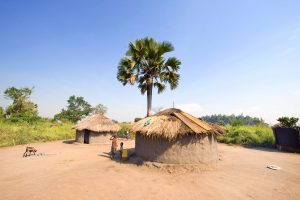 Winston Churchill once described Uganda as the 'Pearl of Africa,' and never was there a more accurate description. Although small in comparison with its neighbours, Uganda is a microcosm of Africa, with an astonishing richness and diversity of cultures, wildlife and landscapes. Bordered by the DR Congo, Rwanda, Tanzania, Kenya and Sudan, and on the shores of the beautiful Lake Victoria, Uganda provides all the best sides of Africa, without the hordes of tourists you will find in parts of Kenya and Tanzania, and without the instability that has made certain areas of the continent no-go areas.
After 20 years of stable and peaceful rule, Uganda has been able to recover from its sometimes brutal history and move forward as a nation. The country is split into small regions and kingdoms controlled by the democratically elected central government. 
The capital Kampala is located in the kingdom of Buganda, near Lake Victoria, and is well-known as the safest capital city in East Africa. Its laid back atmosphere provides a contrast with other larger capitals such as Nairobi.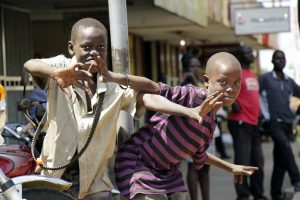 The people of Uganda are renowned for their friendliness and welcoming nature. Although most people speak English, there are many different ethnic groups in Uganda (over 30 in total!), each with its own language and rich cultural heritage. RWEYOWA is located just outside Kampala, in a predominantly Baganda area (the people of Buganda) and volunteers are most likely to stay with a Baganda family.
One of the most exciting aspects of coming to Uganda for the majority of visitors and volunteers is the prospect of seeing some of the world's most sought-after and endangered wild animals in their natural habitat. Uganda is fortunate to be so diverse in its land and environment; visitors to the savannahs and plains of certain Ugandan national parks have an excellent chance of seeing lions, elephants, buffalos, giraffes, antelopes, baboons and many others. Hippos and crocodiles can be seen along almost any stretch of river in Uganda, although many visitors choose to combine these sightings with a trip up the Nile to Murchison Falls, one of the world's most powerful waterfalls and a pretty spectacular sight! Uganda is also rich in monkeys and primates. Guided treks through thick rainforest will bring you almost face to face with chimpanzees and maybe even the incredibly rare mountain gorilla, half of whose tiny population of only a few hundred live in the mountainous rainforests of southern Uganda.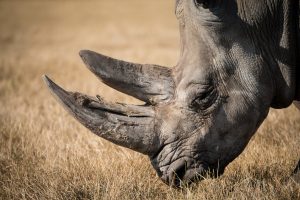 The currency of Uganda is the Shilling (USh). Euros, Pounds Sterling and especially US Dollars are widely accepted. Local currency can be withdrawn against Visa from certain ATM's in most large towns just as foreign currency can be changed for Shillings in most places. Travellers' cheques are not widely accepted outside Kampala however.
Not only will volunteers gain invaluable experience working directly with RECOFU in the field but they will also have an opportunity to learn about and get to know this beautiful country and its people. There will be the chance to go even further afield in East Africa, and discover one of the most stunning regions of the world and all it has to offer.
COME TO UGANDA FOR AN UNFORGETTABLE EXPERIENCE!!!